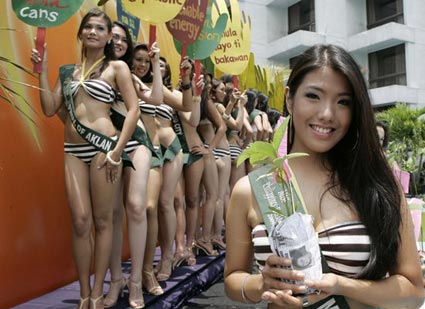 What happens when you combine beautiful women from the Philippines and an eco-friendly cause? The 2009 Miss Philippines-Earth Pageant! To help celebrate Earth Day, the pageant drove its contestants around in electric vehicles to promote their Earth-friendly message.
A convoy of electric vehicles bearing candidates for this year's Miss Philippines-Earth beauty pageant drove around Manila to encourage people to find ways for alternative sources of energy to reduce pollution as the Philippines join the rest of the world marking Earth Day.

Electric mass transit vehicles are slowly being introduced into Manila's streets as an alternative to the heavily smoke-emitting "Jeepneys" or modified jeeps which rely solely on diesel fuels.